Abbie Douglas, M.S., LPC

Licensed Professional Counselor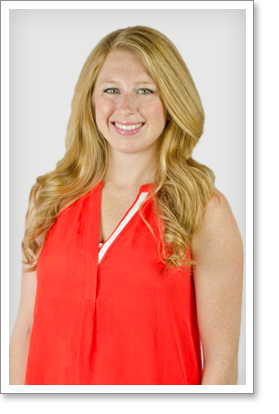 Abbie Douglas, M.S., LPC is an enthusiastic Licensed Professional Counselor whose passion for helping her clients is a defining factor in her daily practice and overall progression through her career. After receiving her undergraduate degree in Psychology at the University of Oklahoma, Abbie enrolled at Southern Methodist University where she earned a Master's Degree in Counseling Psychology.
While completing her graduate degree, she gained a wide range of experience in Play Therapy, Individual Therapy, Filial Therapy, Activity Therapy and Group Therapy at the SMU Center for Family Counseling and Next Step Counseling, LLC. After graduating, Abbie worked as a Counseling Intern at Next Step Counseling, LLC while leading groups at the Center for Social Success and serving on the internal psycho-educational testing team at the June Shelton School under Jeff Pierce, PhD.
Abbie is currently an Associate LPC at Corbella Counseling in Dallas and enjoys working with individuals and families dealing with a wide range of concerns employing individual, group and play therapy.
Abbie joined Pediatricians of Dallas in September of 2013 where she specializes in assessments of children with developmental delays, ADHD, dyslexia and other learning disabilities. Abbie is able to offer clients these services along with her skills as an LPC which provides a safe and effective environment for both children and parents. Providing useful feedback and tools, Abbie helps parents transition their child into a more effective home and learning environment while taking into account any special services the child may need. Abbie also provides services for parents needing guidance in supporting their ADHD child in the home and classroom environment.
Abbie lives in Lakewood with her husband and chocolate lab, Dirk. She enjoys spending time at the lake and watching Mavericks games with family and friends in her free time.