Do You Have a New Baby? Or Are You Expecting One?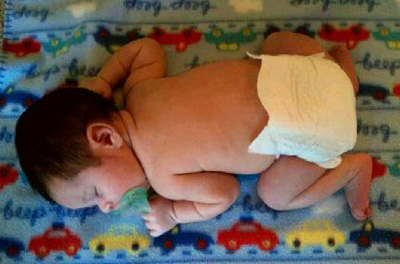 If you have a newborn or are expecting a baby, the best thing you can do is get yourself and all family members vaccinated against pertussis, also known as whooping cough. After being vaccinated, immunity to pertussis declines between five and ten years. If you don't remember when you received your last tetanus shot, the Centers for Disease Control (CDC) and the Advisory Committee on Immunization Practices (ACIP) recommend getting a booster dose of Tdap that protects against pertussis as well as tetanus and diphtheria. For more information on this update, visit http://www.cdc.gov/mmwr/preview/mmwrhtml/mm6001a4.htm?s_cid=mm6001a4_w
Pertussis is a very contagious bacterial infection. The symptoms start like the common cold, with runny nose, congestion, mild cough, and maybe fever. Because symptoms in adults are generally milder, you could easily infect a baby or young child without knowing. Most babies who get pertussis are hospitalized from complications of the disease such as pneumonia or seizures. Infants under 6 months of age are at risk for sudden death and permanent neurological problems.
Nationally, pertussis is on the rise. In 2010, over 20,000 cases were reported to the CDC.
Again, we encourage all family members, siblings, grandparents, aunts, and uncles and any caregiver to get immunized. Contact your healthcare provider or you can receive the vaccine at our office. Our fee is $75.00 for the vaccine plus an administration fee. We will gladly submit this to your insurance company as long as it's not Medicare or an HMO.
For more information on other adult vaccines:
http://www.cdc.gov/Features/AdultVaccines