Some Thanksgiving "Food for Thought" by Hillary Lewis, M.D.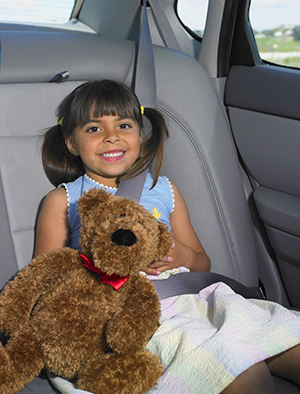 During the Thanksgiving holiday, millions of people will be traveling. There are a few things we want you to be aware of, in order to keep your child safe this holiday season!
If you're flying, you are likely to encounter unforeseen problems, flight delays, irritable passengers, and bad weather. Try and plan ahead. Pack healthy snacks, toys, favorite pillow and blanket. All carry-on baggage will be screened. Talk to your child about the process. Let them know someone will look in their bags or they may have to go through the x-ray machine. Many kids don't like anyone, especially strangers, touching their belongings.
Once you arrive at your destination, most places will not be childproof. Keep an out for these danger spots:
Window blind cords
Electrical outlets
Pets and pet food
Fireplace
Sharp edges on furniture
Cleaning supplies
Pool
Firearms
Paper shredder
Treadmill
Flat screen TVs that are not mounted to the wall
Shelving units that could be pulled on top of your child
Let's Talk Turkey
When thawing your turkey, do not leave it out on the counter. While the inside may still be cool and safe, the outer portion could be in the danger zone. Thaw in the refrigerator, cold water, or microwave. For more info, visit http://www.foodsafety.gov/keep/types/turkey/index.html
After your Thanksgiving feast, food should not be left out longer than 2 hours. Leftovers should be eaten within 3-4 days.
Holiday Decorations:
When decorating for the holiday, be sure to keep these things in mind:
Choose a fire resistant Christmas tree, if selecting an artificial tree.
When setting up a tree at home, place it away from fireplaces, radiators or portable heaters.
Cut a few inches off the trunk of your tree to expose the fresh wood. This allows for better water absorption and will help keep your tree from drying out and becoming a fire hazard.
Check all tree lights. Make sure that there are no frayed wires, broken sockets or loose connections.
Some light strands may contain lead in the bulb sockets and wire coating, sometimes in high amounts. Make sure your lights are out of reach of young children who might try to mouth them, and wash your hands after handling them.
Happy holiday season from your POD family!
References
AAP 2014 Holiday Safety Tips and Mental Health Tips
Save