Sun Safety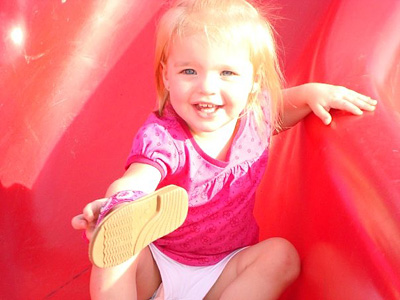 Tips for sun safety:
Choose a sunscreen that is SPF 30 or higher, water resistant, and broad spectrum (protects against both UVA and UVB).
Apply sunscreen 30 minutes before going outside. This will give the sunscreen time to work.
Use an ounce of sunscreen or a handful to cover the entire body.
Wear a cap or hat and sunglasses with UV protection.
Reapply sunscreen every 2 hours or after swimming or excessive sweating.
If swimming, check the label on your sunscreen. Most water resistant sunscreens stay on for about 30-40 minutes in water.
Use even on cloudy days. Over 70% of the sun's rays still get through the clouds.
Limit activity between 10:00am and 4:00pm when the sun is strongest.
Don't forget for your child's lips, ears and scalp.
Infants under 6 months of age should be kept in the shade and out of direct sunlight. Dress babies in long sleeves and a hat or cap.
Once outdoor activities are over, we recommend bathing as soon as possible to remove any sunscreen residue.
Is your sunscreen from last year still good? Check the expiration date. The FDA requires sunscreen to have a shelf life of 3 years. However, our providers recommend a new sunscreen each year.
If your child should get a sunburn, they will be the most uncomfortable the first 24 hours. To ease the pain, you can give your child Tylenol or Motrin. Cool compresses and cool baths can also help. Your child should drink plenty of extra water to replace the fluid lost into the swelling of the sunburned skin. Our advice nurses are always available during office hours to answer any questions that may arise in relation to outdoors, summer, and any other safety issues.
The American Academy of Dermatology is a great source for more info: